Discover Our Tequilas
Sale price
$109.00
Regular price
Sale price
$49.00
Regular price
Sale price
$69.00
Regular price
METAGAVE TEQUILA
Metagave
/mɛtəˈɡɑːv/
noun
a blended linguistic entity representing the fusion of "meta" (Spanish for goal or objective) and "agave," seamlessly embodying purpose and resilience in a single word. Used to symbolize the harmonious pursuit of aspirations and the enduring strength required to achieve them.
"I find inspiration in the very essence of the word 'Metagave,' where ambition gracefully intertwines with the tenacity of an agave plant."
Sourced from the volcanic soils of Jalisco Mexico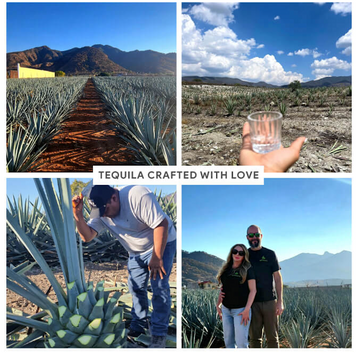 Pre order today and shipping is on us!
Metagave Tequila
Our entire process in creating our tequilas is focused on developing premium quality products. From first class agave harvest, the artisinal distillation method, and to our hand painted bottles with unique label designs."
- Danielle, CEO of Metagave Corp
Shop Collection
Have you seen the bottle?!
"This is one of the most beautiful spirits bottles i've seen to date. Looking forward to having it in our bars on the top shelf."
Best margarita
"I was lucky enough to receive some samples from Metagave. I made a spicy margarita with the blanco and it was super smooth and delicious. Can't wait for it to be in stores."
Reposado is 🔥
"Tasted their reposado at a private event. It may be one of the best I ever tasted."
A Matter of Taste
Recipes